Kevin drumm purge
Not enough data Average Rating = (n ÷ (n + m)) × av + (m ÷ (n + m)) × AV
where:
av = trimmed mean average rating an item has currently received.
n = number of ratings an item has currently received.
m = minimum number of ratings required for an item to appear in a 'top-rated' chart (currently 10).
AV = the site mean average rating.
Pro-Life Action League national director Joe Scheidler remembers Supreme Court Justice Antonin Scalia, a great friend of the pro-life cause. • • • Update: In ...

The "Original Sin" of Vatican II
The Council's Pastoral Language - Lefebvre's Prophetic Warning
By John Vennari

This past February 14, Pope Benedict XVI gave a kind of impromptu farewell speech to the Roman clergy that centered on the great love of his life: the Second Vatican Council. It was one of the saddest sights a Catholic could witness. Here, he continued to defend Vatican II as a lamb without blemish, and he faulted the media for causing much of the confusion regarding the Council.

Read about the Italian Professor who now admits the problem with Vatican II is not that it is poorly interpreted, but it is essentially flawed ... click here

• • •




Cardinal Koch celebrates the teaching of Nostra Aetate as the "crucial compass" that effected "a fundamental re-orientation of the Catholic Church" after the Council.

Judaism and the Church: before and after Vatican II
by John Vennari

posted at - a straightforward assessment of the rupture caused by the Council's Nostra Aetate and, unfortunately, Pope Benedict's commitment to that rupture.

"...the new approach to be a 'common witness' to God along with Jews implicitly demands we no longer speak of the need for their conversion to Christ's one true Church for salvation. It effectively tells Jews they have the moral freedom to live their lives as if Jesus Christ were a fraud and imposter..." click here

• • • •




Celebrating a Catastrophe
The 50th Anniversary of Vatican II
By John Vennari

It is time to stop the charade. Traditional Catholics should be long past simply defending their position against the architects of destruction. The situation calls for an all out offensive against the catastrophic Second Vatican Council ...

• • •

Report from CFN Conference
A Magnificent Weekend
2013 Catholic Family News Conference - April 5-7-, 2013
Saints, Sinners, Scholars and Scoundrels, Part II
CLICK HERE for conference report and Audio CDs




We are finally posting the report we promised.
CLICK HERE for conference report and Audio CDs

• • •

"Canonizing" the Vatican II Orientation:
Pope Francis "clears the way" for John XXIII
& John Paul II to be "Canonized"
Pope Francis on Friday cleared Pope John Paul II for sainthood, approving a miracle attributed to his intercession and setting up a remarkable dual canonization along with another beloved pope, John XXIII. In a major demonstration of his papal authority, Francis decided to make John XXIII a saint even though the Vatican hasn't confirmed a second miracle attributed to his intercession. The Vatican said Francis had the power to dispense with the normal saint-making procedures to canonize John on his own merits. click here

• • •
Update

11:58 AM ET
CNN exclusive: Catholic monk not beheaded by Syrian rebels, friar says
Was shot by guerrillas - click here

• • •



July 1: The Feast of the Precious Blood
from Dom Prosper Guéranger
"This gives the key of today's solemnity, revealing how its appearance in the heavens of the holy liturgy at this particular season is replete with mystery. The Church, it is true, has already made known to the sons of the new covenant, in a much more solemn matter, the price of the Blood that redeemed them, its nutritive strength, and the adorng homage is its due... " click here

• • •


Archbishop Lefebvre on Vatican II's
Ecumenism and Religious Liberty

In 1964, Archbishop Lefebvre correctly warned that the Conciliar schemas "have a spirit of rupture and suicide," and went on to say, "There exists a spirit of non-Catholic or rationalist ecumenism that has become a battering ram for unknown hands to pervert doctrine." click here

Today, March 25, marks the 22nd Anniversary of Archbishop Lefebvre's death. As a tribute to this greatest churchman of the second half of the 20th Century, I repost a summary of the Archbishop's realistic observations on some of Vatican II's most troublesome points.

As we enter the new Pontificate, it is good for us to restudy the work and life of this great man, who reminds us of the nature of the Catholic Faith and the true battle in which we are engaged. By all indications, the post-Conciliar crisis will continue, and may even worsen, with the recent election of the 265 successor of Saint Peter.

Pope Francis has already announced his commitment to Vatican II's ecumenism. Miracles can happen, but if Francis stays on his life-long trajectory, the future appears ominous. Oremus .

- John Vennari

• • •




Note to readers: I have returned from Rome and will resume updating the CFN page. While in Rome, there was a techno-quirk that prevented me from uploading to our CFN website. However, I was able to post numerous articles about the Conclave, Papal Election and new Pope at our Oltyn Library Services site. Take a look ( click here ). These were constantly updated the whole time I was in Italy. Also, for those who may not have seen it, I have placed above my short video of the night of the Papal election. Oremus. There is much to pray for. More later J. Vennari

• • •

New 2013 Conclave Blog From Rome
Due to some techno-quirks with the CFN webpage while here in Rome, we are transferring our daily blog to the Oltyn Library Service site. Please check here each day for updates from Rome. I will file one or more reports daily This will be the site used for the duration of my stay in Italy. Stay tuned. - John Vennari - click here

• • •

50 Year Anniversary of Vatican II: Nothing to Celebrate
Voice of Catholic Radio Interviews CFN Editor John Vennari
Broadcast December 2, 2012 - click here
(interview runs about 35 minutes)

•••


The Novus Ordo Mass and Divine Law
By John Salza, .

Pope Pius IV's Tridentine Profession of Faith, which is binding on the souls of all Catholics, requires that Catholic adhere to the "received and approved rites of the Catholic Church used in the solemn administration of the sacraments." Yet the Novus Ordo is an entirely new creation. Fr. Joseph Gelineau, one of the most influential members of Paul VI's Liturgical Commission, said, "To tell you the truth, it [the Novus Ordo] is a different liturgy of the Mass. This needs to be said without ambiguity: the Roman rite as we knew it no longer exists." click here



Pope's Foot Washing: The Final Straw for Traditionalists
[AP] Francis' decision to disregard church law and wash the feet of two girls - a Serbian Muslim and an Italian Catholic - during a Holy Thursday ritual has become something of the final straw, evidence that Francis has little or no interest in one of the key priorities of Benedict's papacy: reviving [some of] the pre-Vatican II traditions of the Catholic Church. click here


• • •


Here is one of the programs I did with Father Gruner in Rome. It was filmed the day after Pope Francis' Inaugural Mass. - J. Vennari

• • •

Pope washes feet of two girls, two Muslims at youth prison

VATICAN CITY — Pope Francis on Thursday (March 28) washed the feet of 12 young inmates, including two girls and two Muslims, during a Maundy Thursday Mass at a youth detention center in Rome. click here
• • •



I never use the term "Pope Emeritus"
click here



• • •

March for Life, January 25, 2013


• • •


No Rome/SSPX Accord?

...Bishop Fellay went on to speak of the Doctrinal Discussions that took place for more than two years, starting in 2009. "They were tough," said Bishop Fellay. There was "no agreement". After the final discussion that dealt with the Magisterium and Tradition, Rome said to the SSPX: "You are Protestants". The SSPX said to Rome, "You are modernists."

Editor's note : The above report originally appeared in the October 2012 issue of Catholic Family News. We post it today with some updated comments at the end. click here
• • •



The Day the Host Dropped
On Communion in the Hand
by John Vennari

I was fascinated and edified by the procedure. I remember thinking to myself, "truly, the Sacred Host is the Body of Our Lord Jesus Christ," because the priest tended to It with awe-inspiring care and reverence. It was the best catechism lesson on the Real Presence I ever had. click here


• • •

First Thoughts: Feb. 11, 2013


In a Media Age, What does an Ex-Pope Do?

We can expect journalists to hound Benedict after he steps down from office. What do you think of your successor's policies? Is this how you would have arranged things if you were still Pope? What is your opinion on your successor's Vatican appointments? It will be fascinating to see what sort of access a post-papal Benedict allows the press. And what will be the weight – or the perceived weight – of Ratzinger's new writings after February 28? click here

• • •



Feb. 11: Breaking News

Pope Benedict to Resign on February 28
Surprise Announcement from Rome

"...I declare that I renounce the ministry of Bishop of Rome, Successor of Saint Peter, entrusted to me by the Cardinals on 19 April 2005, in such a way, that as from 28 February 2013, at 20:00 hours, the See of Rome, the See of Saint Peter, will be vacant and a Conclave to elect the new Supreme Pontiff will have to be convoked by those whose competence it is." click here


* * *




Attention Facebook users:
I have started a group titled:
A Call for Caution against the beatification of Paul VI
https:///groups/220774561390684/
The group is meant to be a resistance to the beatification,
as well as educational concerning the Catholic Faith.
Please feel free to join and follow the posts;
and posters, may respectfully I ask you to please stay on topic.
- John Vennari


• • •


Paul VI to be Canonized?
The Triumph of Wayward Sentiment

By John Vennari

The Conciliar revolution thus must be imposed by intimidation ; not an intimidation at gunpoint, but an intimidation that overwhelms Catholics by proclaiming the alleged saintliness of its most determined innovators... click here


• • • •

November 29 is the birthday of Archbishop Lefebvre


November 29, 1905 - March 25, 1991

"I Have Handed on What I Have Received"

"They literally took me by the scruff of the neck and said: 'Something must be done for these seminarians!' It was useless my saying that I was sixty-five and retired, or that it was foolish to begin something that I could not continue if I should die within the next few years ... they wouldn't have it."

The year was 1969. Archbishop Marcel Lefebvre was sixty-five and retired. He had survived the tumultuous battles of the Second Vatican Council. He had just resigned as Superior General of Holy Ghost Fathers. He had spent himself for over 40 years in the Lord's vineyard. He assumed his work was over. Providence had other plans. click here

• • • •

Cardinal Koch: Ecumenism at the Heart of New Evangelisation
2012-12-10 Vatican Radio

This is a clear example of the new and false definition of Christian unity. No longer does it mean non-Catholics converting to the one true Church, but rather a vauge "visible unity of the Churches," a notion contrary to reason and to the perennial magisterium of the Church... click here
• • • •

Dinesh D'Souza - No Obamacare!


5 minute video




Seven Top Reasons to Attend our
Catholic Family News Conference
April 5-7, 2013

-- full schedule now listed --

Here are the seven top reasons you should attend the Catholic Family News Conference in Cleveland, Ohio... click here for conference and hotel details

Ten Speakers: Father Cyprian, OSB; Father Nicholas Gruner; Louis Verrecchio; Dr. Peter Chojnowski; Dr. Andrew Childs; John Vennari; Cornelia Ferreira; Dr. Brian McCall; Susan Vennari; Christopher Ferrara

• • •



On my way to Rome - a Note from John Vennari
"Time will tell if the Cardinals elect a Pius XIII, a John Paul III, or someone in between. " click here

• • •



Fatima Today 2013: Conclave Edition Part I

Father Gruner interviews CFN editor John Vennari
• • •


Conclave May Start on March 11
From Rome's La Stampa

• • •


More Saints, Sinners, Scholars and Scoundrels
CFN Conference: April 5-7, 2013, in Cleveland

We are pleased to announced our "Saints, Sinners, Scholars and Scoundrels, Part II" conference that will take place on the weekend of April 5-7, 2013, the first weekend after Easter. The conference will be held in Cleveland, Ohio.

Speakers: Father Cyprian, OSB, Father Nicholas Gruner, Dr. Andrew Childs, Dr. Peter Chojnowski, Dr. Brian McCall, John Vennari, Christopher Ferrara, Cornelia Ferreira, Susan Vennari, Louie Verrecchio - click here


•••



• • •



Vatican workers seal the doors leading to the pope's private apartment in the Apostolic Palace at the Vatican Feb. 28. Pope Benedict XVI ended his reign pledging unconditional obedience to whoever is elected to succeed him. (CNS/L'Osservatore Romano via Reuters)

• • •


Please don't say "We're all sedevacantists now"

It is usually said in light-hearted jest: "We're all sedevacantists now"... click here

• • •



Three Troubling Aspects of Benedict's Resignation

By John Vennari

As one Eastern Rite priest explained: " A father of a family does not retire ". click here


• • •



Pope changes conclave rules; Conclave may start sooner

The rule change allows the conclave to take place sooner than the mandatory 15 days from a papacy's end, and so before mid-March... click here

• • •


Bombshell
Cardinal Zen: Vatican appeases Chinese government
Compromise has led to communists making 'slaves of the bishops'

At 81 years old, the bishop who once led hundreds of thousands through the streets of Hong Kong — defying Beijing, demanding democracy and an accountable government — is not holding his tongue. - click here

• • •


The Function of Civil Authority
By Raphael Waters, ., ., ..
(Professor of Thomistic Philosophy)

Governments around the world are venturing into state absolutism, socialism, statism, totalitarianism, Communism, Fascism or whatever you like to call it. They apparently do not know that, in trying to take over several social functions and ownership or partial ownership of productive enterprises, they are offending the following arguments which determine the function of the state.. click here

• • • •


President Barack Obama's Pro-Abortion Record:
A Pro-Life Compilation
The following is a compilation of bill signings, speeches, appointments and other actions that President Barack Obama has engaged in that have promoted abortion before and during his presidency. click here

• • • •


"If you can outwait all, you can rule all"
A Lesson in Dealing with Rome
"Romanita rests upon one basic principle: Cunctando regitur mundus . If you can outwait all, you can rule all..." click here

• • • •


Brilliant short excerpt from Yes, Prime Minister
about opinion polls
Clever and funny - about minutes



• • • •


The Second Vatican Council and the
Rejection of the Social Reign of Our Lord
By Archbishop Marcel Lefebvre
Finally, a third error, they [modern Catholic Churchmen] reject the social reign of our Lord Jesus Christ under the pretext that it is no longer feasible. I have heard this from the mouth of the Nuncio of Berne; I have heard it from the mouth of the Vatican ambassador Fr. Dhanis, former Rector of the Gregorian University, who came in the name of the Holy See to ask me not to perform the ordinations of 29 June. It was 27 June at Flavigny, and I was preaching the retreat to the seminarians. He said to me, "Why are you against the Council?" I answered, "Is it possible to accept the Council, while in the name of the Council you say that all the Catholic States must be destroyed, that there must be no Catholic States left, and thus no more States where our Lord Jesus Christ reigns? click here

• • • •


Blessed Abbot Marmion on
The Gifts of the Three Kings

The attitude of adoration in the Magi translates in eloquent language the depth of their faith; the presents that they offer are likewise full of signification. The Fathers of the Church have laid stress on the symbolism of the gifts brought to Christ by the Magi. In ending this conference, let us stay to consider the depth of this symbolism: it will be a joy for our souls and food for our devotion. click here

• • •



The Cardinal Siri Thesis
While this indicates that "serious things have taken place" at recent conclaves, it also reveals that Cardinal Siri was certainly not the Vicar of Christ. As one astute priest observed, only the Sovereign Pontiff is not bound by conclave secrets, so the fact that Siri said, "I am bound by the Secret" demonstrates he was not Pope.

• • •

December 26
Happy Saint Stephen's Day



"Good King Wenceslas" by the Irish Rovers
A terrific, upbeat arrangement!

• • •




Christmas Midnight Mass
Merry Christmas to all
December 25, 2012

• • •



Blessed Abbot Columba Marmion
on Christmas
( The Third Joyful Mystery )

In the heart of Mary are joined in perfect harmony a creature's adoration
of her God and a Mother's love for her only Son. click here

• • • •



The Abortion Party Wins Again
Barack Obama re-elected • four more years!
Kyrie eleison

• • • •



Father Nicholas Gruner and Christopher Ferrara
Interview at European Union Parliament
Concerning Consecration of Russia
On October 23, 2012 Father Nicholas Gruner of the Fatima Center in Canada and Catholic attorney and author Christopher A. Ferrara of the United States appeared at the headquarters of the EU in Strasbourg, France to speak in support of a motion for a declaration by the EU Parliament calling upon Pope Benedict XVI to carry out the Consecration of Russia to the Immaculate Heart of Mary... click here


Saturday Vespers at Traditional Dominican Monastery at Avrille
Not all Friars were present as they were out on various duties. Video taken John Vennari on location on October 13, 2012 -- the 95th Anniversary of the Miracle of the Sun at Fatima.

• • • •



Ordinations of Dominicans and Capuchins
at Benedictine Monastery at Bellaigues
A photo report from John Vennari

I traveled to France to attend the ordinations of the Dominicans from Avrille and the Capuchins from Morgan. The ordinations were held at the traditoinal Benedictine monastery at Bellaigues and performed by Bishop Alphonsus de Galarreta, SSPX.
click here for photo report..

• • •




Archbishop Müller at ecumenical service giving a joint "blessing" with a counterfeit bishop who represents a counterfeit "church".
Prefect of CDF: No more talks with SSPX
True to form, ecumenical Müller continues to defend Vatican II - click here


• • • •


Update: Catholic Identity Conference
a Great Success
Audio CDs available: click here
CD offer contains description of each talk...



" We can claim with gratitude that no other Pope in history has visited as
many synagogues as Benedict XVI." - Cardinal Kurt Koch

Nothing Traditional About It
Pope Benedict's Approach to Modern Judaism
By John Vennari

Pope Benedict XVI, whom some people regard as traditional, is actually a man dedicated to the new orientation of Vatican II. This is especially apparent in Pope Benedict's dealing with modern Judaism, which is based on the Council's teaching on the Jews found in the document Nostra Aetate. This new orientation has almost nothing in common with the 2000-year Tradition of the Church.

... The ADL press-release quoted Rabbi Eric J. Greenberg, ADL Interfaith Director, saying that the ADL "respectfully urges that any potential rehabilitation of the SSPX include the requirement that the Society public reject their decades of hatred[sic], and that as an expression of their affirmation of Nostra Aetate, be required to remove all anti-Semitic rhetoric from both their online and their print publications." We cannot too quickly wilt before the charge of "anti-semitism" or "anti-Judaism" until we know exactly how these pot-boiler terms are defined. Keep in mind this same ADL, in line with Jewish historian Jules Isaac, consider Saint Thomas Aquinas, Saint John Chrysostom, the Saints, Popes and Fathers of the Church, and the Holy Gospel writers themselves as "anti-Semitic". click here





SSPX's Bishop Tissier de Malleraise confirms:
With the Pope's own signature: Vatican II and the post-conciliar Magisterium must be accepted in full
"Evidently, we could not sign it. Because we are required to sign it, the agreements do not move forward..." - click here

• • •

The Continuing Embarrassment
of Cardinal Dolan

by Christopher A. Ferrara

Then there was the Cardinal's humiliating appearance at Fordham University on September 14 along with that famous Church-basher Stephen Colbert, who professes to be a Catholic while he relentlessly promotes the Obama agenda. The next day Laurie Goodstein of the New York Times was plainly delighted to report that when "Mr. Colbert went to shake Cardinal Dolan's hand... the cardinal took Mr. Colbert's hand and kissed it.. ." click here
• • •


A Key to Pope Benedict XVI


Pope Benedict's pan-religious Meeting at Assisi: October, 2011

The Oath Against Modernism
vs. the "Hermeneutic of Continuity"
by John Vennari
The term "Hermeneutic of Continuity" came into vogue with the ascension of Pope Benedict XVI. But the "hermeneutic of continuity" does not signal a return to Tradition. Rather, it is another attempt, first and foremost, to save Vatican II.
Note: This article is now reposted as was recently off-line due to a technical glith .

• • •


The Müller Disaster
by Christopher Ferrara
So, now we have as head of the Catholic Church's highest doctrinal authority, next to the Pope, a prelate who suggests that the wholly orthodox Catholics who belong to the Society of Saint Pius X are not really Catholics, while he happily appears alongside a phony Lutheran bishop to administer a blessing together with this false shepherd — a gesture he would never consider making alongside one of the true bishops of the SSPX, whom he treats like pariahs... click here

• • •


Pope Benedict's "long-term aim is not simply to allow the old and new rites to coexist,
but to move toward a 'common rite' that is shaped by the mutual enrichment
of the two Mass forms..." – Cardinal Koch

Revised Traditional Missal Planned
for Next Summer in Rome?
The Principle of Gradualism • Toward A Hybrid Mass

Pope Benedict's "Reform of the Reform" in liturgy goes hand-in-glove with his "Reform in Continuity" that
seeks a balance between tradition and some of the most revolutionary aspects of Vatican II.
Posted Sept 5: New expanded article - click here
Read the Protestant who is thrilled with Vatican II's Schema on the Liturgy...

• • •


Statue marks Our Lady's appearance in Valinhos

August 19, 1917
Our Lady of Fatima's Visitation at Valinhos
Years later, Lucia's mother, speaking in the third person, said the following at a 1923 canonical inquiry: "The mother took the branch and noticed that it smelled very nice. The smell could not be compared with any other smell. She was an unbeliever [in Fatima] but was slightly shaken and became slightly more convinced." click here

• • •

Magnificent Si Si No No Series on
"The Errors of Vatican II"

The welcoming of Protestant Observers at Vatican II
Seven part series: click here for links
Highlights:
• Vatican II's Ambiguous Juridical Nature
• Mutilated concept of the Magisterium
•The contamination of Catholic doctrine with intrinsically anti-Catholic "modern thinking."
• Relevant Omissions - at least 8 points the Council should have addressed but failed to... These are highlights only from Part I. See list for entire Seven part series.
•
It is important for us to re-study this series, especially when we are confronted with Archbishop Müller and Archbishop DiNoia who try to tell us there are no errors in Vatican II, but only bad interpretation. Time to re-study at a time when ecumenical post-Conciliar Vatican prelates try to convince of a position that is not true!

• • •


Saint Philomena, Wonderworker
Feast Day: August 11
Click here for more on Saint Philomena

• • • •


Pan-Religious "Summit of Mount Hiei" gathering in 2011
Pope Sends Greetings to "Summit of Mount Hiei"
Pan-Religious Event
August 3: Continues to Praise "Spirit of Assisi"
- click here for report and commentary

• • •



A Si Si No No Classic
Memoirs of a Destructive Mind:
Cardinal Ratzinger's Milestones
Part I • Part II

• • • •


Brief Commentary on the
SSPX General Chapter Statement
From J Vennari: As a number of people have asked for an opinion about today's
SSPX General Chapter Statement, I'll give my initial thoughts... click here

• • • •


Society of St. Pius X General Chapter Statement
"The Society continues to uphold the declarations and the teachings of the constant Magisterium of the Church in regard to all the novelties of the Second Vatican Council which remain tainted with errors, and also in regard to the reforms issued from it. We find our sure guide in this uninterrupted Magisterium which, by its teaching authority, transmits the revealed Deposit of Faith in perfect harmony with the truths that the entire Church has professed, always and everywhere.

"The Society finds its guide as well in the constant Tradition of the Church, which transmits and will transmit until the end of times the teachings required to preserve the Faith and the salvation of souls, while waiting for the day when an open and serious debate will be possible which may allow the return to Tradition of the ecclesiastical authorities... click here

• • • •


Archbishop Lefebvre on Vatican II's
Ecumenism and Religious Liberty

In 1964, Archbishop Lefebvre correctly warned that the Conciliar schemas "have a spirit of rupture and suicide," and went on to say, "There exists a spirit of non-Catholic or rationalist ecumenism that has become a battering ram for unknown hands to pervert doctrine."
A quick snapshot - click here

• • • •



New Vatican doctrine chief stresses
need for SSPX to accept Vatican II
Above: Müller giving "joint blessing" with Protestant clergyperson. Ecumenical to the gills. As one diocesan priest said to me, "Müller should be investigated by the CDF, not placed in charge of it." - JV - click here

• • • •


Archbishop Di Noia Admits:
The Goal is to Convert SSPX
to Conciliar Thinking

"This is a new concept which we know the Traditionalists will not be able to accept immediately.
Convincing them will take time, and in this respect we will have to be patient. "
– Archbishop Joseph Augustine Di Noia, newly-appointed Vice-Prefect of the Vatican's Ecclesia Dei
click here



Is the Vatican using
Jiu-Jitsu on the SSPX?

" I myself saw, in the years after 1988, how the return of communities which had been separated from Rome changed their interior attitudes; I saw how returning to the bigger and broader Church e nabled them to move beyond one-sided positions and broke down rigidity so that positive energies could emerge for the whole." – Pope Benedict XVI, 2009

Cardinal Ratzinger's life-long Progressivism • Assisi • Three visits to the Synagogue • Pope Benedict rejoices that once Traditionalist groups are "regularized," they soften their stand • SSPX will need local bishop's permission for new foundations? • more .. . click here

• • •


Ecumenical Muller appointed Head of the
Vatican's Congregation for the Doctrine of the Faith
For photo gallery of Muller at ecumenical "Vespers" with Lutherans and others, click here.

• • •



SSPX Bishop de Galaretta
Warns against New Head of CDF
New Head of CDF: Reportedly Denies Perpetual Virginity, Fan of Liberation Theology click here

• • •


Drumm's work draws upon musique concrète , electronic sound, improvisation , heavy metal , and noise music . Musical influences include Iron Maiden , Ralf Wehowsky, Heavy Load , and The New Blockaders. He is also a black metal fanatic.
Busman's Holiday concludes with what's perhaps its most surprising track. Both Drumm and Lescalleet have made incredibly "pretty" pieces before, both individually ( Imperial Distortion , Shut In , Archaic Architecture ) and together ("The Abyss"), but it's accomplished here in a way that's far more affecting. "Honest Toil" consists of a high-pitched tone, a shifting drone, and the sounds of various objects and machinery. It's all incredibly delicate and all these specific sounds—light tapping, miniature squeaks, the flipping of switches—are carefully organized as to sustain the track's child-like essence. These small sounds brings to mind moments in Keith Rowe and Graham Lambkin's Making A , though with a much sweeter tone (alternatively, a less saccharine Four Forms ). One such example is an incredibly delightful moment at 2:54, when a tiny beep and ticking sound play harmoniously. Even when the rattling gets a bit noisy, the sustained sound of the other instruments help to maintain the piece's calming mood. A looping melody eventually appears and closes out the album on a nostalgic note. It may be too romantic for some but it feels appropriate both as a musical contrast to the previous tracks and as a final statement regarding the album's theme. Work is tiring and overwhelming but in the warmth of this final track comes encouragement from Drumm and Lescalleet to persevere.
Brilliant? More Ocrilim and access to other "O" bands at MySpace . While you're in that neck of the net, check out a few songs by Eystek. I've always liked these folks, but they're getting more and more interesting and accomplished at what they do, even if they haven't logged-in for a while. Here .
I'm also blown away by this list. I knew of some but never imagined there enough were so many. Where can I find them? Are they in comic books?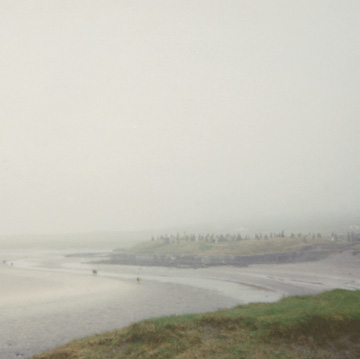 naipi.hazus.us